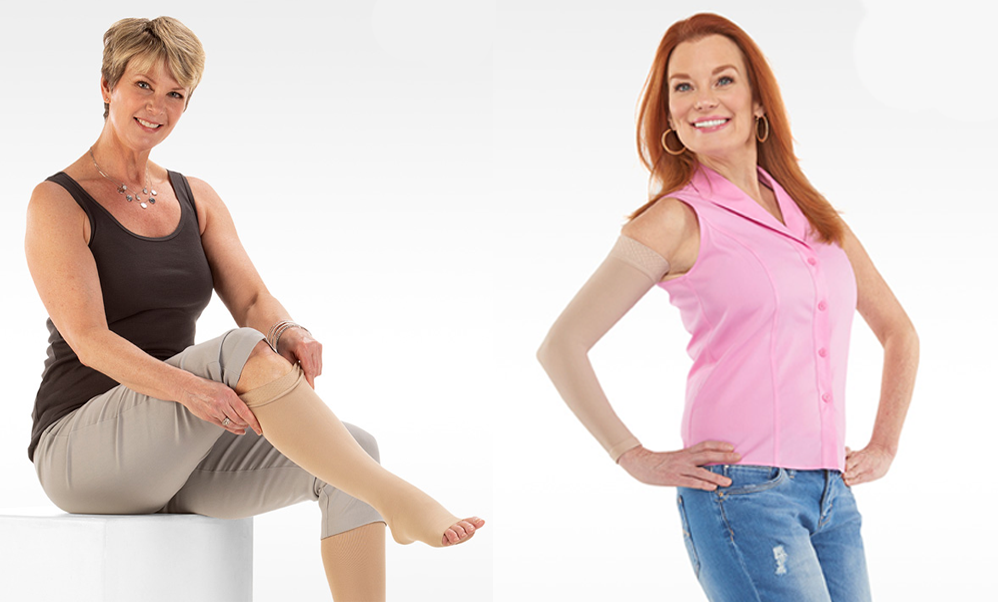 Medical Compression Elastic Support
Elastic compression garments are worn by a person with lymphedema on the affected limb following complete decongestive therapy to maintain edema reduction and to compress the arm or leg and encourage the flow of lymph fluid out of the affected limb. Wearing graduated compression garments is one of the easiest and most important ways to manage lymphedema.. Depending on the therapist's discretion, a compression garment may be custom-fit or purchased in over-the-counter, standard sizes. Compression garments are meant to be worn every day to maintain edema reduction and must be replaced on a regular basis.
Listed Below are some of the most popular Elastic Compression Products and the different companies that supply that product.
Many of these products come in a variety of sizes, colors, fabric and additional options including custom garments.